Posted October 31, 2014 at 10:00 am
By Deron Desautels
I don't know where you are in the world, but here in the U.S. (at least most of the U.S. anyway), fall is in full effect.
It's one of the most picturesque times of the year, with many states having trees that change color – I had the recent fortunate benefit of seeing the colors start to arrive on both the Northeast and Northwest coasts in the last month.
In any case, wherever you are, we're approaching the end of the year – and, that may mean a revisit of finances before the coming 'Holiday Shopping' season, or maybe just an overall view of your current position to establish New Year's Resolutions.
Regardless of where you currently stand with your financial position or investments, there's one important factor that can set you apart from the large majority of people in this world.
There's one key trait that can elevate you from where you are to closer to where you want to be…
Taking Action
Before I dive into the importance of taking action and how it relates to our most recent additions to The Vault, I want to tell you a short story.
Over the last 6 months, I've been fortunate to spend much of my time more or less on the road.
During that time of exploring (and, revisiting) both Europe and various areas in the U.S., I've interacted with hundreds – if not thousands – of people.
From hotel attendants and restaurant employees, to random conversations with people at airports and cafes; on Facebook, Skype, and through email; in our Support center; friends, family, colleagues, and new acquaintances at conventions and seminars, I've had the privilege of learning various perspectives on life and money, on happiness and well-being, on desires and reality.
One common theme I've noticed in all this is that there are people who take action and people who don't.
Let's look at a recent (as in this week) case study by one of my friends and colleagues. He decided to post the following image on Instagram and also share to many people on Facebook: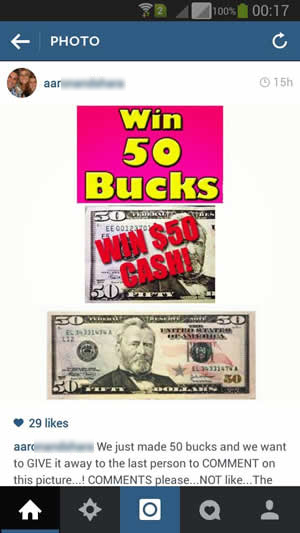 Nearly 12 hours later (and, exposure to more than 10,000 people between Instagram and Facebook), only 29 people clicked 'like' (sorry, wrong answer!) and roughly 20 people commented on the post.
It's surprising that with a potential $50 floating their way, thousands of people simply didn't take 1 minute to comment (effort to reward = $3,000 / hour)
Now, I don't want to get into anything philosophical or abstract in this regard – I'll save that for a rainy day. There are many factors which cause someone to take action vs. simply talking (read: complaining) about their current circumstances.
But, I'm not going to get into that today. Besides, as you know, we already have a series that addresses prosperity mindset topics related to success and wealth-building: High-Yield Wealth From the Inside Out.
I do, however, want to talk a bit about the practicalities of taking action.
Cash-Flow
We regularly get emails / support tickets from members who simply don't have the discretionary cash (i.e. risk capital) to engage some of the IVs within The Vault.
First and foremost, that's okay. Building wealth does take time – and, as Brad has discussed in the past, seeking immediate gratification is not conducive to wealth-building.
HOWEVER, that doesn't mean that you can't take action on cash-flow generating activities right now to increase your income. We've made it our focus lately to have our staff work on reviewing and verifying vendors which we can add to our Cash Miner report.
It's also why we have the 'Cash-Flow' section of The Vault, dedicated to these sorts of activities – for generating additional cash-flow to pay down bills, apply for significant business credit lines, and open up trading and investment accounts to grow your money passively.
There are literally 10s of thousands of people who have engaged the vendor behind the Copy, Paste, Profit report. And, a vast majority of them are finding success on some level – be it a few hundred to tens of thousands of dollars per month in earnings.
In the private Facebook group alone, there are thousands of members engaging and interacting with each other – sharing tips and tricks, asking and answering questions, and providing new insights into the cash-generating activities.
If you're an active member of this vendor and not yet a part of this Facebook group, I strongly, strongly encourage you to do so… even if it means opening a Facebook account in the first place.
You really don't need to 'do' anything other than upload a picture to your Facebook page (any picture, even if it isn't YOU), and join the group. That's it… instant interaction with many people at all levels of success with the training.
And, by all levels, I mean ALL levels – from age to income. Take for instance, a colleague of mine, whom I've known for about 7 months.
Here are some recent examples of what he's accomplish recently in one-day profits from this vendor: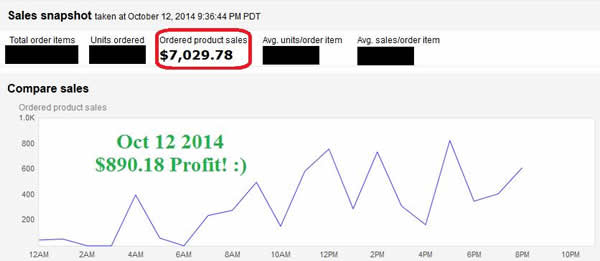 * * *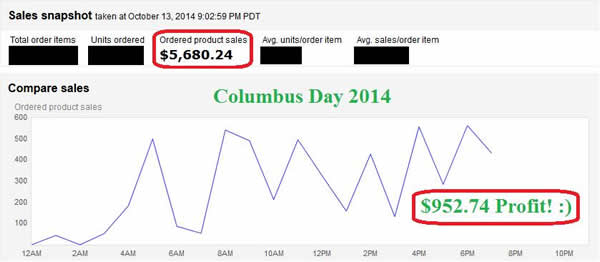 Those are LIVE snapshots from his account.
He's 23 years old, by the way, and is earning in excess of $40,000 per MONTH in profits.
Of course, this is on the high extreme of what's possible. Not everyone is a buzzing 23-year old college student with a savvy-ness for technology and computers.
Let's look at someone who's a bit more 'average' in their skillset when it comes to computers…
A good friend of mine, who is extremely organized and takes action via step-by-step detailed processes, is about 49 years old. He recently (about 2 months ago) switched into a different level of training with this vendor and has seen results almost immediately.
One day's results (Tuesday, Oct 28, 2014):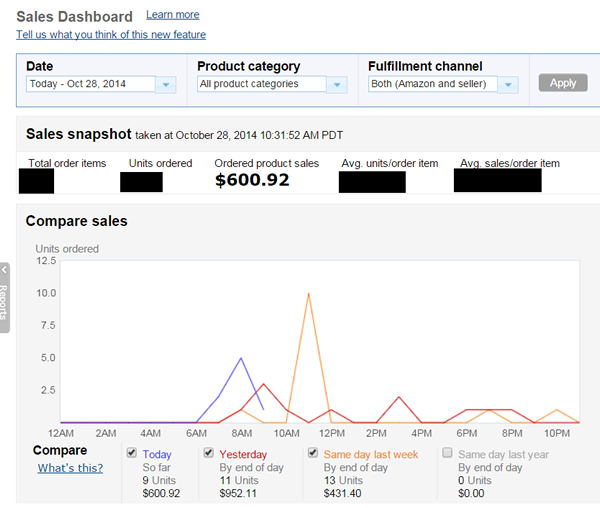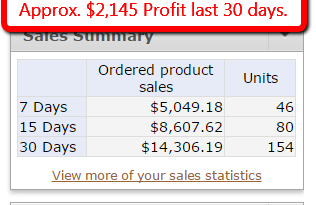 Prior to this training, he had limited or no experience in this arena – yet, after about 10 months at different levels, has found his groove and is turning regular profits.
I'm certain that if he wasn't so precise and detail oriented, he probably would have achieved this point sooner – albeit with more mistakes and learning experiences.
I think you get the point.
Taking action is what led these two and thousands of others into steady income from home. It's not always easy, but it is simple, and results will come with applied and diligent effort.
The alternative, doing nothing, certainly leads you to no results – that's one guarantee that we actually can make…
NOTE: The above is a preface of one of several key resources, vendors, or programs revealed to our paid-up members on Friday, October 31, 2014. To get the full review of this particular resource, either login, or become a member.
Comments