Scroll to The Bottom To Secure LIFETIME Access (Cart Page Auto-Updates Spots Left)
[vc_row][vc_column][vc_column_text]
From the Desk of…
Barry Goss
Co-founder & Publisher, M4 Research
[/vc_column_text][vc_custom_heading text="Since 2009, We've Been Ab-so-lute-ly Dedicated (Maybe Even a Bit Obsessed) With Scouting Out Uncommon and Alternative Information About "Money" and "Investments."" font_container="tag:h2|font_size:32|text_align:center|color:%23000000″ google_fonts="font_family:Open%20Sans%3A300%2C300italic%2Cregular%2Citalic%2C600%2C600italic%2C700%2C700italic%2C800%2C800italic|font_style:700%20bold%20regular%3A700%3Anormal"][vc_column_text]
And we're not about to stop anytime soon.
We have a treasure-trove of vetted contacts, vendors and opportunities that can assist your pursuit of becoming financially free.
So, I could go on and on about what we do and WHY we do it… but, to cut to the chase, you already know…[/vc_column_text][vc_column_text]
(  The best ads write themselves )
[/vc_column_text][vc_cta h2="Or!…" txt_align="center" style="flat" el_width="lg"]
Check out some of our latest finds below…
[/vc_cta][/vc_column][/vc_row][vc_row][vc_column][vc_custom_heading text="M4 Insider (M4i) is the Preeminent Membership Club for Unconventional Cash-Flow and Alternative Investment Opportunities." font_container="tag:h2|font_size:36|text_align:center|color:%230c137c" google_fonts="font_family:Roboto%3A100%2C100italic%2C300%2C300italic%2Cregular%2Citalic%2C500%2C500italic%2C700%2C700italic%2C900%2C900italic|font_style:500%20bold%20regular%3A500%3Anormal"][vc_column_text]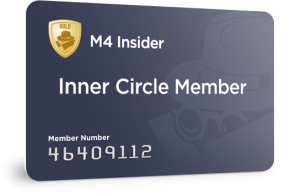 We connect our paid-up members to an ever-growing rolodex of vetted resources, tools, contacts, and programs that help them with one prime mission:
To make, manage, and multiply money.
Here's a small "taste" of what we've RECENTLY shared with our members (to become one, scroll to the very bottom):
[/vc_column_text][/vc_column][/vc_row][vc_row][vc_column][vc_tta_accordion style="outline" color="mulled-wine" spacing="5″ gap="15″ active_section="" css_animation="bottom-to-top" no_fill="true" collapsible_all="true" title="A Selected Sample of Recent M4i Additions"][vc_tta_section title="Take A Private Stake In Some of Today's Fast-Growing Startups" tab_id="1484882145146-a9ae8d81-ecdc"][vc_column_text]Next week, we will be revealing how to have private ownership in some of the most exciting early-stage start-ups.
The best part?
You don't need to be a billionaire Shark.
You don't even need to be an accredited investor or have tens of thousands of dollars socked away to obtain equity in once previously untouchable private deals.
If you want to have access to this coming comprehensive "startup investing" resource list — consider it a rolodex of the most valuable contacts, tools and methods that can be used today to gain intimate exposure to the startup world — then be sure to secure your Platinum membership at the bottom of this page.
Coming to M4i on 3-30-17
[/vc_column_text][/vc_tta_section][vc_tta_section title="Hacking Reality, Part 3″ tab_id="1490296548091-ca26fd78-02b6″][vc_column_text]
In this new addition to the HR series, members learned about 8 powerful ways to tap into the part of their brain that heightens imagination, visualization, memory, learning and concentration.
A valuable place to be when you need to solve a BIG problem or tackle a seemingly insurmountable challenge.
Added to M4i on 3-15-17
[/vc_column_text][/vc_tta_section][vc_tta_section title="The 'Freedom Calculator'" tab_id="1490286396873-35269a2f-1a97″][vc_column_text]
We're always on the hunt for very usable insights and guidance specific to your finances.
Truly, scouting out 'quality' actionable knowledge around 'money' (it's three core buckets of usage: Making it, Managing it, Multiplying it) is why members pay us.
It's providing uncommon education and unique resources that drive us daily.
This leverages Time.
That's the killer value you receive for being active in our M4i community.
Research curated, under one digital roof, to tap-into anytime you desire.
We realize many people say they want to be rich and free of obligations that are restricting their upward path to wealth, yet few are willing to get a handle on the truthful status of their personal finances.
When it comes to money, it's often the mundane, the seemingly pointless analytical effort, that puts reality crystal clear in front of you.
Or, as Tony Robbins aptly put it:
"You can't manage your health if you can't measure it. And the same goes for your finances."
This is why we added The Freedom Calculator
This fill-in-the-blanks spreadsheet, created by a research colleague, is seemingly simple in purpose. Yet, there's so much more to it.
In order to go from  financial "security" (that place where you're simply comfortable because your input exceeds your output)… to… financial 'freedom' (ultimately), you have to truly LOOK AT certain living costs, goals, and realities of revenue in your household.
And there are some adjustments that have to be made in the type of assets you own, and the investments that are working for you, even when you're not… well… actively working for them 😉
Added to M4i on 3-15-17
[/vc_column_text][/vc_tta_section][vc_tta_section title="Crypto Crowdfunding Opportunity" tab_id="1490286392825-6bd869e2-78e6″][vc_column_text]After several months of this opportunity being fleshed out by somebody who is part of our 'braintrust network,' we were given the green light to pass along something pretty darn special taking place in the the crypto-currency space.
Reserved for a select few 'in the know' communities, this was a TIME-SENSITIVE private offering that'll gave our members the ability to invest in a 2-year old FinTech company was named Europe's best new financial business in 2016.
Used by very large traders throughout Europe, this company is poised to change the entire way buy-sell transactions are handled online.
But, the story about how this investment opportunity even came about in the first place is interesting.
It involves our contact's son attending a meeting in a medieval swiss castle with two very smart young math prodigies, one of which who had previously been recruited by a large Wall Street firm.
How that played out a few years ago, and what it meant to our members when we announced the opportunity in late February is detailed in our Content & Additions section of M4's Journal.
Added to M4i on 2-28-17
[/vc_column_text][/vc_tta_section][vc_tta_section title="Let Brand Name Companies Pay For Your Child's College Education" tab_id="1490286389497-a7bfab6b-1ddc"][vc_column_text]Barry reveals proven strategies to get brand name companies to pay for your child's college education.
Considering the rising average cost of college these days, the solutions and resources we've got on tap via #7 (ref: 17 Ideas & Tools for More Money in 2017 series) could make and save you a boatload of moola over the coming years.
Included under the RESOURCES section of this idea is a 10-minute screencast video by Barry. He shows a matter-of-fact indisputable way to help yourself, or your children, hit a cool million through a very doable conservative, safe, consistent 7% APY… over time!
Added to M4i on 2-14-17
[/vc_column_text][/vc_tta_section][vc_tta_section title="Grow Your Money on Trees" tab_id="1490286383555-518b4d09-5f63″][vc_column_text]As part of our
17 Ideas & Tools for More Money In 2017
series, this idea (
#6
) will go over three ways to earn a safe, very healthy return from an asset that has zero correlation to the financial markets.
It also has zero sensitivity to socio-economic activity or political stupidity ;;) This asset has gained an average of 15% per year since 1987.
Added to M4i on 1-30-17
[/vc_column_text][/vc_tta_section][vc_tta_section title="Tap Into The Brain of Hundreds of 6-Figure E-Biz Owners" tab_id="1486104203141-bf9d6713-598e"][vc_column_text]As part of our
17 Ideas & Tools for More Money In 2017
series, this idea (
#4
) is the very go-to training resource and mastermind group we use to…
… grow our own e-business.
Via this exclusive by-invitation-only community, members are creating lifestyle businesses in every imaginable niche (from cooking and soccer to personal development and financial research).
With over 1,000 hours of step-by-step tutorials and real-world case studies, there will be no excuse not to make it as a location-independent 'digital economy' e-preneneur.
Added to M4i on 1-16-17
[/vc_column_text][/vc_tta_section][vc_tta_section title="A Rare Chance To Learn Directly From a Legendary Trader" tab_id="1485232110855-827306f7-4391″][vc_column_text]One of our longtime colleagues is hosting a very special seminar in Los Angeles in March.
It's a rare opportunity to learn from and rub shoulders with one of the world's most successful traders.
A man who turned a $400 family loan into a whopping $200 million in 10 years.
In the live seminar — which we negotiated an exclusive 50% discount on the behalf of M4i members —  this legendary trader will teach how his methods can now be adapted to the current market climate using commodity futures, stock indexes, Forex currencies, options, and ETFs.
An update to this program was sent to M4i members on 1-16-17
[/vc_column_text][/vc_tta_section][vc_tta_section title="The Income Snowball Strategy" tab_id="1485232617950-5d1ab4e3-2458″][vc_column_text]What if you could eliminate ALL your debt (including your mortgage) in as little as 3 – 5 years…  
and
… create a predictable monthly passive income simultaneously?
And, for the cherry on top, all using the active income you already earn?
Well, let's just say we have a hidden gem sitting inside the MANAGE area of M4i.
Money management isn't generally a very fun or sexy topic. However, it's still a critically important piece of your overall wealth-building puzzle if you truly want to become financially independent.
We just updated our members (via a short, impromptu screencast video) about the true value and ingenious set-up this vendor uses to eliminate your debt and create new sources of passive cash-flow.
So ingenious that they received a U.S. Patent on it in 2014.
We have known and kept in touch with the owner for over 5 years.
An update to this program was sent to M4i members on 1-10-17
[/vc_column_text][/vc_tta_section][vc_tta_section title="How To Earn a 12% to 20% Yearly Return Thru Online Consigment" tab_id="1485233568874-8a48293a-0c71″][vc_column_text]If you don't want to worry about the fluctuations of a news-sensitive stock or the volatility of a higher-risk trading vehicle…
… how 'bout earning a healthy return for helping businesses, that already have a proven sales track record, to stock-up on their inventory?
The minimum starting investment is $100 and for your contribution, you can average 12% (on average) in about 6 to 8 months
Added to M4i on 12-22-16
[/vc_column_text][/vc_tta_section][vc_tta_section title=" A Simple Way to Own a Vending Business With Little Money" tab_id="1485235742380-93ce77cf-0bc0″][vc_column_text]In this short cash-making addition, one of our research contributors found a man in North Carolina who has come up with a way to
break into the vending business without having to invest thousands of dollars
in actual vending "machines."
You'll learn how you too can buy wholesale snacks at  20 to 45 cents and resell them for 75 cents each
Added to M4i on 12-09-16
[/vc_column_text][/vc_tta_section][vc_tta_section title="Up to Five-Figures /Yr By Cancelling This With Your Mortage Lender" tab_id="1485235846794-f9608f5c-fe31″][vc_column_text]Here's a
Money Hack
very few homeowners take advantage of…
…yet, it can save them a bundle by making one phone call.
If you or anyone you know owns a home and is paying a mortgage, you'll want to go straight to this Journal addition.
No need to pay more than you have to when you can be putting that extra money in your pocket.
Added to M4i on 12-09-16
[/vc_column_text][/vc_tta_section][vc_tta_section title="7 Ways To Travel The World On A Modest Income" tab_id="1485236709116-c55a0a8a-25b2″][vc_column_text]Our resident digital nomad has a lot of methods and tricks he uses to get discounts while traveling the world for less.
In this addition, he shares with you seven key actionable steps you can take to make your life more travel-friendly at your current level of income.
One strategy he shares is precisely how to get off the beaten path in order to find fantastic deals on food and accommodation.
Added to M4i on 11-26-16
[/vc_column_text][/vc_tta_section][vc_tta_section title="Ex-Navy SEAL Averages 50% Annual ROI for 15+ Years" tab_id="1485241329120-2fc13896-e903″][vc_column_text]
Sounds a bit far-fetched? Well, we can promise that is isn't.
This particular passive IV (Investment Vehicle) was developed by an ex-Navy SEAL and 25-year veteran trader named Brian.
Brian likes to trade the commodity and futures markets, including soybeans and wheat futures, silver futures, mini gold futures, copper futures, just to name a few.
However, his agricultures strategy has been his most successful one so far, having averaged an impressive 50% per year over the last 15 ½ years.
Depending on the market, Brian averages 3 to 5 trades per month. Some trades can last as short as a day to as long as a month depending on the strength or weakness of the trend.
If any of this sounds 'Greek' to you, don't worry, because you can choose to have all of Brian's trades auto-traded directly through your brokerage account for 100% passive cash-flow.
Plus, this IV is IRA-appropriate, which means you could carve out a small portion of your IRA and have it traded alongside your other long-term investments.
Brian is actually one of several top traders who is represented by our longest-endorsed vendor (since 2009). This underground firm screens, verifies, and monitors professional traders who often achieve high-double- and even triple-digit non-compounded annual returns.
As an M4 Insider member, you'll get all the contact information for this vendor so you can get more details on Brain's program and be able to review his verifiable track record and live trading statements.
An update to this IV was sent to M4i members on 11-11-16
[/vc_column_text][/vc_tta_section][/vc_tta_accordion][vc_column_text]
Click each title above for the highlights
Or,
[/vc_column_text][vc_column_text]
Hop on this LIFETIME OFFER while it's available.
To put this in perspective: We normally charge $197.97 for a 12-month subscription to M4 Insider alone. But, if you're one of the first 10 to join today, you'll get an all-access backstage pass to ALL our research for LIFE.[/vc_column_text][/vc_column][/vc_row][vc_row][vc_column][vc_cta h2="Yup, you read that right…" txt_align="center" style="flat" color="grey" el_width="lg"]
One low, never-before-made offer; a one-time (no recurring subscription fees, ever) investment you'll gain from for years and years to come.
And remember, you're covered by our risk-free, 60-day money back guarantee.
The only catch is this offer will expire as soon as these
20 exclusive spots

are taken.
So act now to take advantage of this huge discount.
[/vc_cta][vc_column_text]
Click on the orange button below to lock in your Lifetime Platinum Membership today…
[/vc_column_text][vc_single_image image="11755″ img_size="full" alignment="center" onclick="custom_link" link="https://m4research.thrivecart.com/10p50/"][/vc_column][/vc_row][vc_row][vc_column][vc_column_text]
The Secure Cart Auto-Updates The Number of Spots Left… 
So, do be FAST!
[/vc_column_text][/vc_column][/vc_row]